Brother HL-1111 Driver

Brother HL-1111 Monochrome Laser Printer Full Feature Software and Driver solution is the complete software solution intended for users who want more than just a basic driver.

Brother HL-1111 Full Driver & Software Package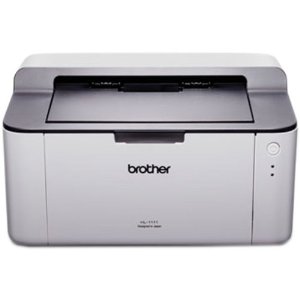 Windows Driver Details
Adding: 15/04/2013
Description: We recommend this download to get the most functionality out of your Brother machine. This is a comprehensive file containing available drivers and software for the Brother machine.
Version: A1
Compatible Operating Systems:
Windows 8.1 (32-bit), Windows 8.1 (64-bit),Windows 8 (32-bit), Windows 8 (64-bit),Windows 7 (32-bit), Windows 7 (64-bit),Windows Vista (32-bit), Windows Vista (64-bit),Windows XP (32-bit), Windows XP (64-bit)
Download Link (36.91 MB)
Windows Installation Notes: 
The instructions may vary depending on the version of your operating system.
You must be logged on as an Administrator.
Make a temporary folder on your HDD [hard disk drive] as the location to save the downloaded self-extracting file. e.g. C:\brodnt
Disconnect your Brother machine from your computer if you already connected an interface cable.
Mac OS X (10.10) Driver Details
Adding: 22/10/2014
Description: This download includes the CUPS Driver, BR-Script Driver, PC-FAX Driver, and Brother Status Monitor.
*Not all features are available for all products.
Version: 4.0.3b
Download Link (28.86 MB)
Mac OS X (10.9) Driver Details
Adding: 18/10/2013
Description: This driver is a CUPS filter driver, and supports the PC-FAX send feature. (if applicable)
Version: 4.0.3
Download Link (22.67MB)
Mac OS X (10.8), Mac OS X (10.7), Mac OS X (10.6)  Driver Details
Adding: 13/05/2013
Description: We recommend this download to get the most functionality out of your Brother machine. This is a comprehensive file containing available drivers and software for the Brother machine.
Version: 1.01
Download Link (9.70 MB)